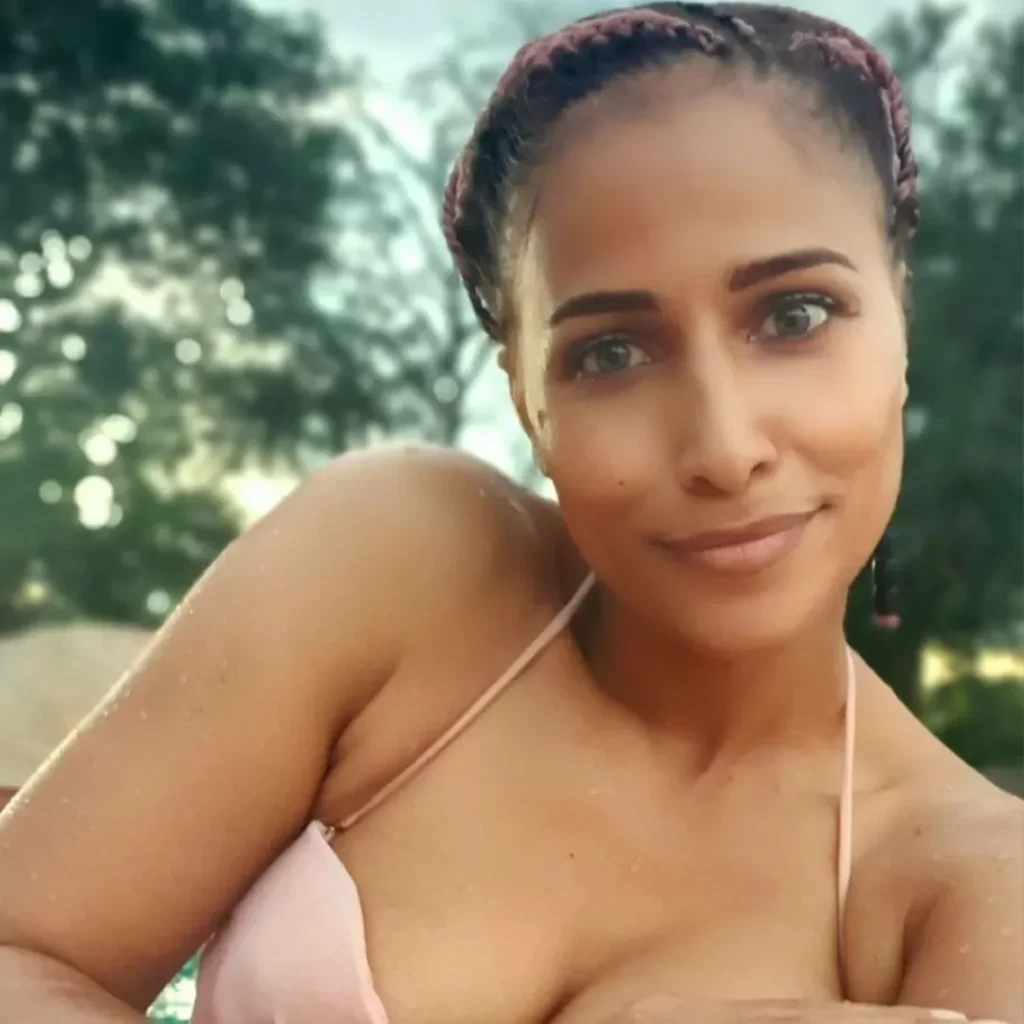 Patricia Ellis Flaunts Scorching Bikini Pics While in SA
ZNBC Broadcaster, Patricia Ellis who is having swell moments in South Africa, set the gram ablaze when she flaunted her killer curves and scorching bikini pics in a couple of snaps.
Taking a break out of Zambia, Patricia Ellis scooped two snaps of her looks in bikini, which also reveals her body goals. She is drenched in fun and also serving Jlo body goals in South Africa.
"The satisfaction of seeing the Jlo body goals slowly come to fruition is just at another level… Still work in progress but grateful for what i see so far??? By the way i forgot my bubu at home hence had to take a dip in my Bikini?… Anywho fitness is a personal journey and absolutely important. So take it at your own pace but most importantly get started now #jlobodygoals @jlo #fitnessbunny? #fitgirl #fitnessislife #fitnessjourney #getstartednow #onedayatatime #atyourownpace #passion #purposedrivenlife #greeneyedgirl #adventurousgirl #SouthAfricadiaries #krugerdiaries #vacaythings," she captioned the post.
Patricia flaunts her sexy abs, and she's willing to show off a perfect body result in 2022. "… just getting started…," she said.
The TV personality was captured in photos while posing in a pool setting.
Patricia looked so astonishing as ever flaunting her chiseled abs, toned arms and delectable curvy thighs.
From her enticing figure to her mesmerizing poise, Patricia keeps to the sincerity of her due diligence in what Jlo body goals are called for.
She demonstrates her stunning elegance while also enhancing her belief in her own potential (self-esteem).
"The satisfaction of seeing the Jlo body goals slowly come to fruition is just at another level," she teasingly wrote on a few of her photos, which drew a lot of attention from her followers and celebrity pals.
Gorgeous Patricia has been working on her physique for quite some time, and the number: 46 looks fantastic on her.
Patricia is one of those ladies who has been endowed with natural beauty; her seductive body dispels all doubts; she has a captivating, irresistible body shape that many of us regard with respect.
Her brightest scorching looks include this hot pair of lovely legs. She has utterly piqued our fascination since she has the aptitude to openly transform her gorgeous body into a form-fitting dress.
Patricia Ellis was born in Luanshya on January 26, 1976, to a British father called Brian Arthur Dwight Ellis and a Bemba mother named Laine Mulenga, who died in Luanshya in 1988.
She hails from a family of thirteen, including seven boys and six girls.
Patricia has always wanted to be a broadcaster since she was a youngster. She told her father when she was six years old that one day she would sit at the ZNBC news desk and present the news.
And here she is, the dream chaser inspired by Maureen Nkandu, a hardworking Zambian woman.
She is a believer who has the bravery to follow her heart and the faith to achieve in anything she sets her mind to.
She recognizes that it takes action to achieve your dreams, and action requires consistency. Consistency must be fueled by determination.
However, her Jlo Body Goals got fans and celebrity friends stunned, even us here at ZambianFace.